We build paths to customer
You have found your way to us, and we will find the way to your customers for you thanks to the comprehensive professional mail order services and e-commerce.
In the last year we have managed to process:
Stated figures correspond to the calendar year 2022.
Do you need to put your brand on the market?
We are the operators of successful e-shops of these unique brands
in the Czech Republic, Slovakia, Poland, Hungary and Romania:
We have a lot of experience, and we will help you put your brand on the market, from the concept, through the implementation, to catalogues and the trouble-free operation of the e-commerce in its entirety.
We enjoy what we do, and we are good at it! Thanks to our years of experience in mail order services and online business, we know the needs and wishes of customers perfectly well and we know how to excite them. We will be the best partner to you as well!
PackWay offers the following specialized services
CALL CENTRE
We will provide your customers with the best care. We truly care about their satisfaction.
More →
PROCESSING OF RETURNS
We process returned consignments for you quickly and carefully to the satisfaction of both you and your customers.
More →
Are you interested in a specific offer?
Please fill out a brief form or contact our specialist: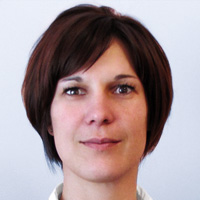 Petra Skácelová
Business Project Manager
Call: +420 734 683 124
Write to: petra.skacelova@packway.cz