CONSIGNMENT FORMALISATION
We package everything with love
PackWay will complete the consignment in the exact way you and your customer need it to be completed. 
From completion to submission
WE COMPLETE YOUR CONSIGNMENT
We carefully complete your consignment exactly according to the instructions and needs of you or your customers.
WE MARK YOUR CONSIGNMENT
We have invoices, address labels, BAR codes and other required documents printed.
WE PACKAGE YOUR CONSIGNMENT
We package products in materials chosen by you (boxes, bags, self-adhesive plastic bags etc.).
WE LABEL YOUR CONSIGNMENT
We handle labels – we are glad to handle the labelling of consignments according to your requirements if needed.
WE SUBMIT YOUR CONSIGNMENT
Thanks to cumulative quantities, we can submit your consignments for you at very attractive price conditions.
We cooperate with the following postal service operators and shipping companies*:
*We can also work with others according to the requirements of our partner.
We have been working with PackWay s.r.o. for almost a year now. We know that our customers are taken care of well, which is one of the reasons why our entry onto the Czech market has been very successful.
PackWay s.r.o. has been providing customer services for us in the Czech Republic since November 2015, and thanks to its professional approach, our customers are more than satisfied.
Are you interested in a specific offer?
Please fill out a brief form or contact our specialist: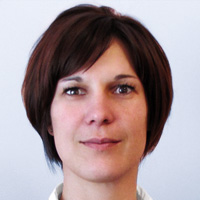 Petra Skácelová
Business Project Manager
Call: +420 734 683 124
Write to: petra.skacelova@packway.cz