... comes around. Thanks to the PackWay call centre, you can thus meet your customers' demands in a timely and professional manner.
The benefits of our call centre
Operator sites
Can be extended according to your needs
Guaranteed availability
80/20 service level (i.e. 80 % of calls within 20 seconds)
INDIVIDUAL APPROACH
We will take care of your customers exactly as YOU wish us to. We do not like box solutions.
NO TIME RESTRICTIONS
With will gladly provide your customers with not only sales care, but also with professional after-sales service.
ACTIVE
You can provide your customers with all the important information via e-mail, mail, or SMS.
Case study of Atlas for Men
"In February 2016, we were approached by the French mail order company Atlas for Men, which operates in markets across Europe and specializes in outdoor fashion for men over 45. This company was looking for a renowned, stable and experienced partner that will be able to take charge of all the customer activities for the Czech Republic. These activities included handling calls coming in to the order placement and customer line, entering orders into Bakker's IT system AFM, making outgoing calls, receiving and processing written orders, handling emails or letters from clients, solving non-standard customer requirements and daily reporting. Because of our company's rich experience, the request for cooperation was extended to include the processing of returns. A condition for entering into cooperation was for the activity coordinator of PackWay s.r.o. to be fluent in French."

Our company has been able to convince Atlas for Men very quickly of the congeniality and benefits of cooperation, and in October 2016, Atlas for Men very successfully entered the Czech market through its partner PackWay. In addition to the trouble-free fulfilment of the basic requirements for customer service and logistics services, we had been able to deepen our cooperation in the first few months so that our partner could benefit from our years experience and our business partnerships in the following areas:
submission of shipments under favourable price conditions thanks to our quantitative rebates,

cooperation in marketing campaigns – putting leaflets into consignments, customer databases,

flexible connection to the partner's IT system,

rapid response to necessary capacity extensions – both spatial and staffing capacities,

other synergies resulting from mutual cooperation.
We have been working with PackWay s.r.o. for almost a year now. We know that our customers are taken care of well, which is one of the reasons why our entry onto the Czech market has been very successful.
PackWay s.r.o. has been providing customer services for us in the Czech Republic since November 2015, and thanks to its professional approach, our customers are more than satisfied.
Are you interested in a specific offer?
Please fill out a brief form or contact our specialist: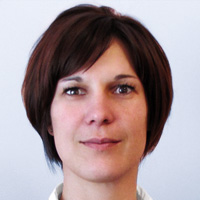 Petra Skácelová
Business Project Manager
Call: +420 734 683 124
Write to: petra.skacelova@packway.cz