With us, your goods are as safe as houses
That is why we will take care of their receipt and dispatch and make sure they are received by your customers in good order. 
Our warehouses are available to you
WE SORT
We will not only take care of the receipt and dispatch of your goods, but also sort the deliveries.
WE CHECK
The service we provide includes carefully and thoroughly checking whether your products are in good order.
WE INSERT ADDITIONAL ITEMS INTO CONSIGNMENTS
If you so wish, we will add additional items to your consignments according to your wishes and requirements.
Case study of Bezvavlasy.cz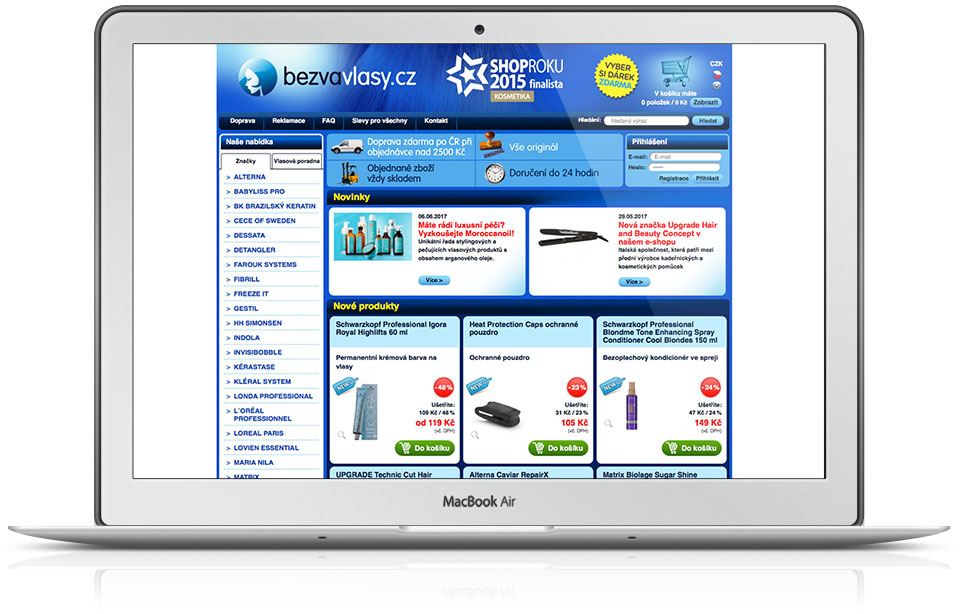 "In 2013, we were approached by a mail order company offering hair cosmetics - Bezva firma s.r.o. - which operates the very successful online store www.bezvavlasy.cz. Bezva firma s.r.o. was looking for an experienced partner who would be able to provide comprehensive services in the field of warehousing and the execution of customer orders (receiving goods at a warehouse, completing orders, packaging and dispatching goods to customers). Due to the specific nature of its goods, which have a limited shelf life, the demands of the partner were very high with regard to both the storage conditions and to the handling of its goods and contact with the customer:
the goods had to be stored in a dry environment at a temperature ranging from 6 °C to 25 °C and at an air humidity that is suitable for the storage of cosmetic products,

quantity and defect inspections of the goods had to be carried out upon their receipt at the warehouse,

physical stock-taking had to be carried out for the goods on a regular basis,

information on the condition of the stocks had to be provided on a daily basis,

we had to use our IT system to support the order placement process and the dispatch of consignments to customers,

orders had to be handed over for transport to the customer on the same day of their receipt,

the partner's labels had to be put on the goods in order to comply with legal requirements,

goods had to packages as "fragile" and handled in the appropriate manner,

the partner had a requirement for the placement of leaflets into consignments.
Thanks to our years of experience in logistics and warehousing services, our company was able to respond to the high demands of Bezva firma s.r.o. in a very flexible manner. To meet the demands for the storage of goods that are sensitive to temperature and humidity, air-conditioned rooms were built, which were also equipped with a CCTV system to monitor the premises. Our company has been providing all the logistics services, services for the storage of goods and their further processing, and order processing services (preparing final consignments and their daily dispatching to target customers) for our partner Bezva-vlasy for four years now.  We respond to the needs of this growing partner in a flexible manner – we have currently agreed upon extending our offer to include additional air-conditioned premises.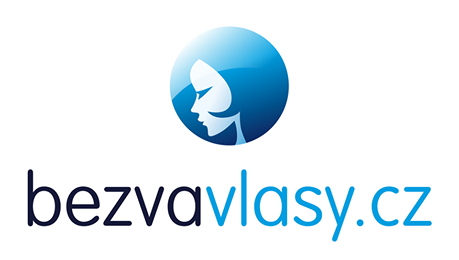 We have been working with PackWay s.r.o. for almost a year now. We know that our customers are taken care of well, which is one of the reasons why our entry onto the Czech market has been very successful.
PackWay s.r.o. has been providing customer services for us in the Czech Republic since November 2015, and thanks to its professional approach, our customers are more than satisfied.
Are you interested in a specific offer?
Please fill out a brief form or contact our specialist: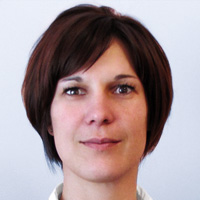 Petra Skácelová
Business Project Manager
Call: +420 734 683 124
Write to: petra.skacelova@packway.cz