Under careful surveillance
You can be absolutely sure that your goods will be completely safe in our storage facilities.
Our warehouses are available to you
COMFORTABLE STORAGE
In our warehouse with a regulated temperature, we have free space for both stackable and non-stackable pallets.
SAFE STORAGE
Your products will be under video surveillance in the premises with professional 24-hour security.
LONG-TERM STORAGE
Free stackers are available for goods with a lower turnover as well. Nothing gets lost in our warehouse, and everything is found.
In July 2016, we were approached by eShio s.r.o., a logistics mediator and coordinator for its Dutch parent company, which is involved in the production of tires for cars and trucks. EShio required the storage of tires and aluminium wheels (comprehensive receipt for storage and dispatch on a daily basis), the inspection of delivered goods according to the delivery note and the handover of goods to carriers according to the transport direction.  Another requirement EShio had was that we ensure the transport of a portion of the tires by courier service in cases where there is a small number of tires in a load.  This cooperation requires our logistics department to have a high degree of flexibility, whereby we are able to respond immediately to a notification of a transshipment planned for the next day.
Due to the great flexibility of our company in all possible areas of cooperation, our cooperation with eShio s.r.o. began in September 2016. We provide eShio with the storage of tires and aluminium wheels on a daily basis, the transshipment of tires (goods with demanding handling requirements) and the preparation of goods for shipment to end customers, and we have been able to ensure the transport of a portion of tires to the target customer by courier service at favourable price conditions thanks to our quantity rebates.
We have been working with PackWay s.r.o. for almost a year now. We know that our customers are taken care of well, which is one of the reasons why our entry onto the Czech market has been very successful.
PackWay s.r.o. has been providing customer services for us in the Czech Republic since November 2015, and thanks to its professional approach, our customers are more than satisfied.
Are you interested in a specific offer?
Please fill out a brief form or contact our specialist: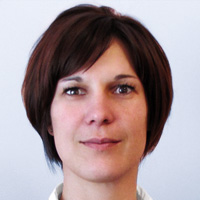 Petra Skácelová
Business Project Manager
Call: +420 734 683 124
Write to: petra.skacelova@packway.cz